Eye Treatments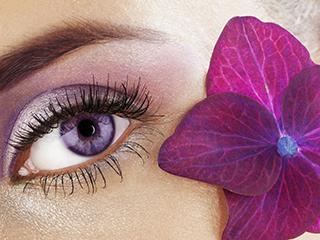 Enhance your eyes with our eye treatments at Beauty Spot. From an eyebrow shape to give your eyes an instant lift to our Semi Permanent eyelash extensions you will be amazed at the results. Tinting will give your eyebrows and lashes that extra definition and open up your eyes.
Eyelash extensions are individual false eyelashes that are applied to the natural eyelashes.
They extend existing eyelashes in both length and thickness to give a fantastic new look. They will enhance the appearance beyond expectations because eyes will look bigger, wider and brighter. Our ilash therapists are trained to the highest standards and they have a huge range of lash sizes, thicknesses, and colours to work with, the results are amazing because we can create every type of look from the very natural to the very glamorous. They are manufactured from man-made polyester fibre shaped to mimic the natural eyelash and are adhered to the natural eyelash using a specialised adhesive.
Eyebrow Shape & Tint
£16.00
*
Eyebrow & Eyelash Tint
£20.00
*
Party Lash Extensions
£25.00
Eyelash Extensions
£65.00
(Allow up to 2 hours)
Infill's
£25.00
(30 Minutes)
* Patch test is required 24 hours before treatment.