MONU Professional Skincare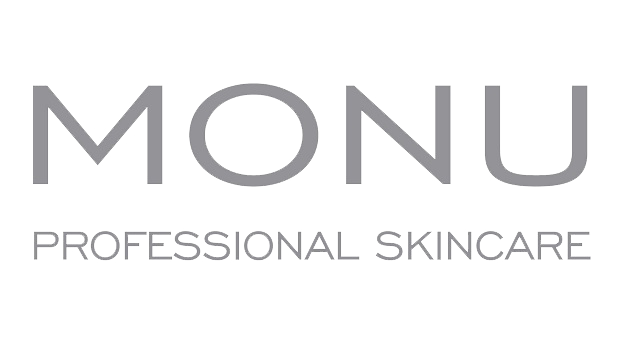 MONU skincare product range is designed to bring out the best in you, using the best of nature. Enjoy unique formulations that utilise the special properties of pure, natural ingredients using plants and herbs, mineral and essential oils.
Express Facial
£32.00
(40 Minutes)
A good way to introduce yourself to the Monu range in a relaxing 30 minute treatment. Suitable for all skin types.
Skin Specific Facial
£46.00
(60 Minutes)
The Facial targets problem skin prone to spots and congestion. With the aid of facial steam pores are deep cleansed and then comedones extracted. An ideal facial for teenagers.
Aromatic Facial
£45.00
(60 Minutes)
A soothing and beneficial treatment that is suitable for all skin types. Products used contain the purest essential oils that have been carefully selected to help balance the skin and maintain its youthful appearance.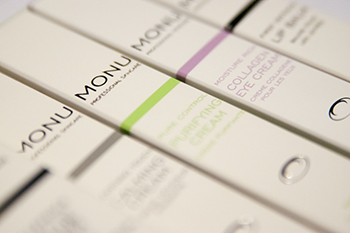 Active Collagen Facial
£58.00
(60 Minutes)
Designed to reduce the signs of ageing using freeze-dried collagen. Intensive collagen treatment will improve the skins ability to retain moisture. After just one treatment this can be improved by up to 70% after six wrinkle depth can be reduced up to 40%.
Soothing Algae & Soothing Oat Facials
£60.00
(60 Minutes)
For that extra special pampering treat this is 60 minutes of pure heaven.
Prescription Facial
£50.00
(60 Minutes)
A unique personalized treatment using a selection of plant extracts which have been specially blended to make a highly effective individual gel mask and massage cream which is tailor made for each client's Requirements.
Monu Mama Relaxing Ritual
£35.00
(30 Minutes)
£55.00
(60 Minutes)
A gentle, soothing massage designed specifically to treat women during pregnancy. Relieves aches, pains and water retention, a great way to calm and connect with your baby.